Renowned Russian-American pianist Irena Kofman will perform alongside David Abbott, an acclaimed American pianist, at a free concert to be held Feb. 5, 2020, at 1 p.m. in the Performing Arts Center on Valencia College's East Campus.
The two gifted musicians will perform a "concert for four hands" — both playing the same piano – which is a delight for audience members to watch as the artists anticipate each other's moves and perform in tandem.
The performance is made possible by Valencia College's Humanities Speakers Series.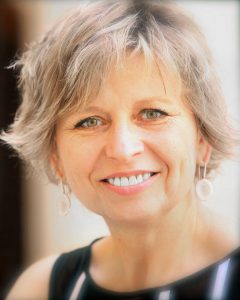 Kofman, the founder of the Arcangelo Piano quartet, also formed a duo with the eminent Belgian pianist André De Groote and collaborated and performed with him for more than a decade.
In addition to her accomplishments as a performer and recording artist, Kofman, who teaches at Florida Atlantic University, is an award-winning professor. She has been honored by the American Protégé International Music Talent Competition multiple times (2012, 2016, 2017, 2018) for "extraordinary dedication and achievement in the field of teaching music and presenting students to perform at Carnegie Hall."
David Abbott is currently a piano professor at Albion College in Michigan, but spent more than a decade working and touring in Switzerland, Germany and Australia as a member of the Swiss Chamber Soloists.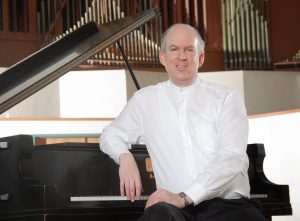 A graduate of the Eastman and Julliard schools of music, Abbott has served on the faculties of the Zurich and Schaffhausen conservatories of music, as well as the University of Nebraska-Lincoln and also served as a sabbatical replacement on the faculty of the prestigious Jacobs School of Music at Indiana University.  He recently completed a two-CD recording project of solo and chamber music by 20th-century composer Dmitri Shostakovich.
The concert is free and open to the public.
For more information, please call 407-582-2900.