Summer may be slow on campus, but Valencia's film production technology students are busy filming a new movie.
"An Act of God" is the summer feature film project for Valencia students.  A romantic comedy written and directed by Stewart Schill, the film has a budget of about $500,000.
Schill, who has worked as an editor on a number of TV shows, including "Dexter," has experience with Valencia's film students. In 2007, he teamed up with Valencia's students to produce the 2007 short feature, "I Hate Musicals."
"An Act of God" is about a man whose home has been destroyed by a tornado. When his insurance claim is denied because the storm was "an act of God," he decides to sue, naming God, along with representatives of the world's religions, as defendants. Eventually, however, he discovers that love requires a leap of faith.
The producers are filming scenes in Osceola County from June 26 through June 30, where filming will take place in and around the historic Osceola County Courthouse. Because the set is closed to the public, a portion of West Bryant Street in Kissimmee will be closed on Saturday, June 30 from 7 a.m. to 5 p.m.
The film also gives Osceola County a chance to show off.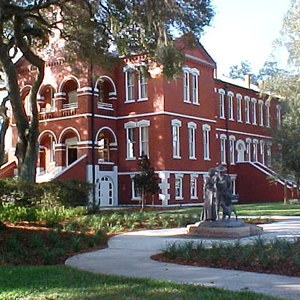 "This film will showcase a significant historic landmark located in the heart of our community. Osceola County has much to offer the film industry with its fast track permitting process and rich history," said County Commission Chair John Quinones.
Producers originally tried to film the courthouse scenes in Volusia County at the DeLand courthouse, but county officials there declined.
Volusia's loss was Osceola's gain, however.
Dirty Martini Productions and Valencia Motion Pictures estimate the film's local economic impact is estimated at $20,000.
Orlando Film Commissioner Sheena Fowler said, "Osceola County has a long string of success with productions. Having Osceola County as part of our location base helps make Metro Orlando the popular filming destination that it's become today."
The following organizations worked with the producers to bring the production to fruition:  the City of Kissimmee's communications and public information office, Osceola County Economic Development Department and the Metro Orlando Film Commission (a division of the Metro Orlando Economic Development Commission).