KISSIMMEE – Valencia College's Osceola Campus will host an exhibition of photographs by Cuban-born photographer Jose Betancourt, now on display through Feb. 6 at the campus's new art gallery.
"Cuba: Memories Revisited" is an exhibition of photographs comparing memories to reality. Betancourt's photographs record Cuba today, and incorporate places and people from Betancourt's childhood.
The Osceola Campus will hold a reception for Betancourt on Thursday, Jan. 23 from 5 to 7 p.m. The reception is free and open to the public.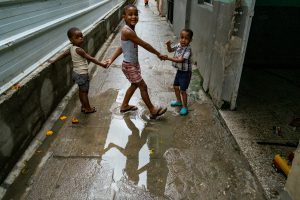 Betancourt is an associate professor of photography at the University of Alabama in Huntsville. He earned his bachelor of arts degree from the University of South Florida and a Master of Fine Arts degree in photography from the City University of New York-Hunter College, where he studied with Roy DeCarava, Mark Feldstein, Juan Sanchez and Robert Morris.
Betancourt has served as a grant panelist for the New York Department of Cultural Affairs and the Birmingham (Ala.) Cultural Alliance. His art has been exhibited regionally, at the Tinney Contemporary gallery in Nashville, Tenn., the Tennessee Valley Museum of Art in Tuscumbia, Ala., the Asheville Art Museum in Asheville, N.C., and the Baldwin Photographic Gallery in Murfreesboro, Tenn.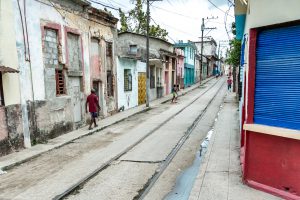 He has also shown his works at international art fairs, including Art Basel in Switzerland and the Galerie Rüdiger Schöttle in Munich, Germany.
The Osceola Campus art gallery is located in Building A on the college's Kissimmee campus, 1800 Denn John Lane.