Food allergies, at their best, are inconvenient and at their worst downright depressing. If you ever find yourself confronted with one, Dawn Viola has a piece of advice for you: start cooking from scratch. While that might not solve the convenience problem, this graduate of Valencia College's culinary program and former Food Network contestant wants Central Florida to know that a healthy and holistic approach to food can be life changing – without turning one's life upside down.
"I enrolled in Valencia's culinary program, when I discovered I had food allergies," recalls Viola, who graduated in spring 2011.  "I figured if I was going to be cooking for myself more, I'd need to to learn how to do it… At Valencia, I immediately fell in love with the process of cooking, and, as I went through the program, I realized I was healing myself."
That epiphany led to a highly productive seven years following her graduation from Valencia College with an A.S. in culinary management. Viola built a career on a foundation of classical french cuisine and a newfound love for simple cooking – competing and placing in regional culinary competitions, becoming a Certified Executive chef and instructor at Le Cordon Bleu, and recently, winning first place in the Food Network show Cooks vs. Cons. The $10,000 in winnings allowed Viola to act on a concept which she had been ruminating for some time –  starting a business of her own.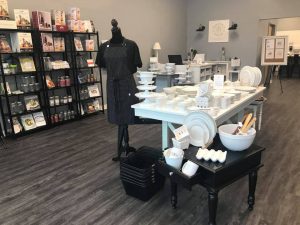 While it may sound like the Clermont's next hot brunch spot, This Honest Food, is Viola's newly-opened holistic teaching kitchen, designed to show others the power of simple cuisine.
To make scratch-cooking approachable rather than daunting, Viola offers consultation on simple, nutritious and tasty cuisine to fit a variety of needs and lifestyles. In August, for example, she will be teaching back-to-school-oriented class on healthy sheet-pan dinners to match the schedule of harried parents and guardians. Through this work, she also hopes to bust some of the half-baked nutritional myths that proliferate in our trend-hungry society.
"One of the big myths is that eating cholesterol will raise your cholesterol," Viola says. "It's a bit more complicated than that; it's refined carbohydrates – sugar, white bread, grains – that do the real damage."
Viola explains that the necessary fiber to stay healthy can be found in a grain-free diet full of fruits and vegetables. "Those carbohydrates from grains immediately turn into sugar leading to inflammation, which in turn leads to disease."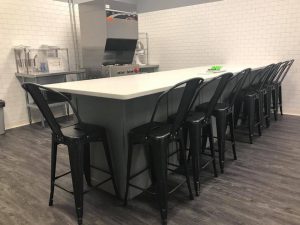 If Viola's new endeavor goes well, she'll not only be educating others on nutrition and conscientious consumption, she will also be showing her students the same transformational power of food that she first discovered at Valencia College.
"Food is more than about just satisfying hunger, it can harm the body, but it can also heal it," says Viola. "Food changes everything, and as a culinary student at Valencia you have the opportunity to change people's lives for the better through food – it's a powerful thing."
This Honest Food holds regular cooking classes and private educational events. It is located in Suite 200 of the Clermont Landing Plaza at 2419 S. Highway 27, Clermont, FL 34711.