The Anita S. Wooten Gallery at Valencia College will host the 2012 Selected Fine Arts Faculty Exhibition, starting Oct. 26 and running through Dec. 14.
The exhibition will feature the works of members of the college's art department faculty. The artwork represents a wide range of media, including sculpture, ceramics, drawings, photography and paintings.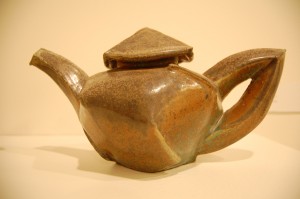 Participating artists include: Courtney Canova, Michael Galletta, Rima Jabbur, Grazyna Kleinman, Allan Maxwell, Jackie Otto Miller and Camilo Velasquez.
The faculty exhibition has been held annually since 1975, when Valencia was founded.
The opening reception will be held on Friday, Oct. 26, from 6:30 to 8:30 p.m. The event is free and open to the public. Refreshments will be served.
The gallery is open weekdays from 8 a.m. to 4:30 p.m. The gallery is located at Valencia College's East Campus, Building 3, 701 N. Econlockhatchee Trail, Orlando. For more information, call 407-582-2298 or 407-582-2268.