Tomoko Goddard was standing on a beach in Puerto Rico, working on the filming of "Black Panther: Wakanda Forever," when Oscar-winning costume designer Ruth Carter hollered at her.
"You! Your necklace! Take it off!"
Goddard, a costumer who'd already been working with Carter for about a year, laughed at Carter's brusque request. But Carter explained that she'd been looking for a necklace for the young prince Namor character since the crew had arrived in Puerto Rico, where they were filming ocean scenes and flashbacks from Namor's childhood.
Tomoko quickly got busy. She'd made the necklace of fake pearls and gold links herself, and, because Carter wanted the necklace for a child actor, Tomoko shortened the necklace and handed it over. Carter immediately put it on actor Manuel Chavez while the cameras were rolling – and, sure enough, if you look carefully (below), you can see Tomoko's necklace in the film – and in photographs of Chavez from the set.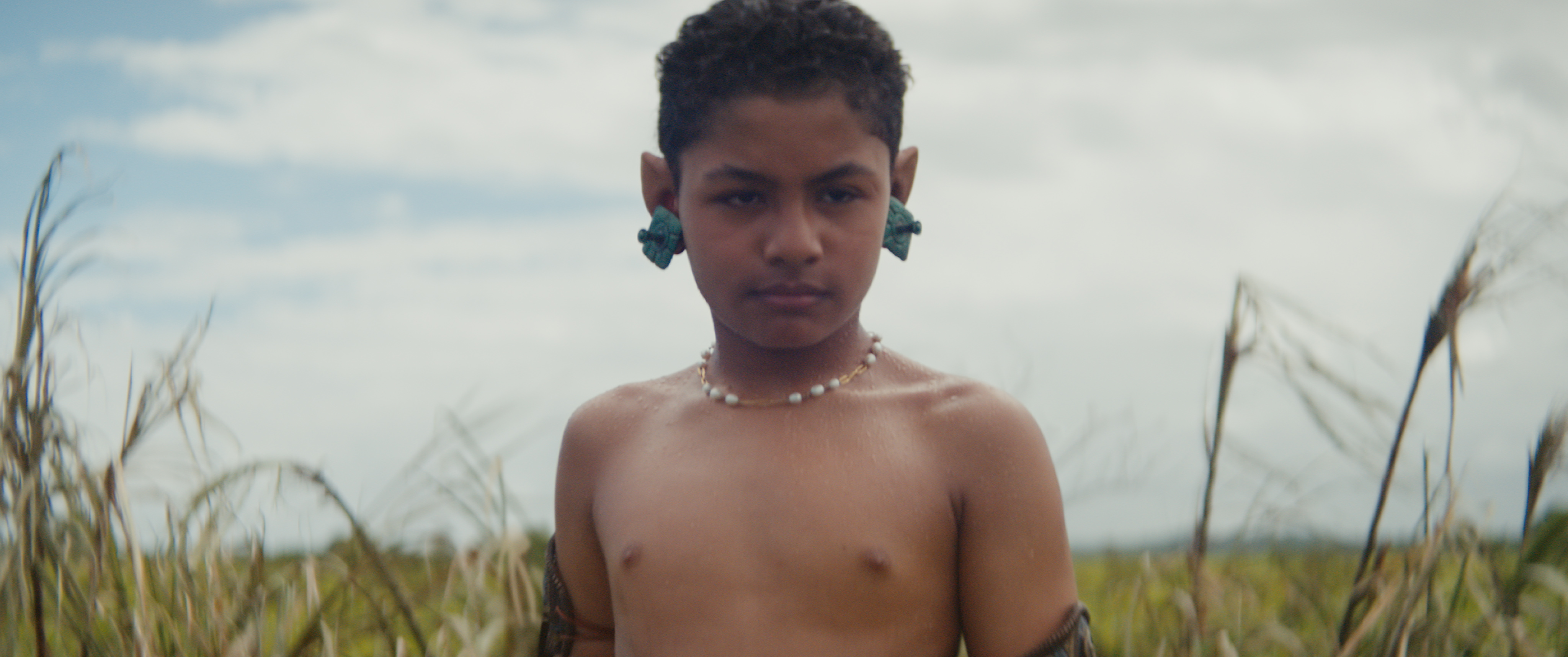 That brush with fame may feel alien to most of us, but for 31-year-old #VCGrad Tomoko Goddard, it's just another day in the office. Or, technically, on the set.
Tomoko's career in the film industry started in Valencia College's Film Production Technology program. But she stumbled into a career as a costumer – and, as fate would have it, the role fit her.
A home-schooled student, Tomoko started taking classes at Valencia as a dual enrollment student at age 15. She finished her Associate in Arts degree before most of her friends finished high school, so she decided to take some A.S. classes to see what kind of career she wanted to focus on.
"I took a music class, a computer class and a film class," she recalls. But on that first day, when she walked into the old screening room classroom, installed with movie-theater seats, she fell in love. "As soon as I walked into that classroom with the red seats," she says, "I thought, 'Oh  my gosh, this is where I belong.' "
She loved everything about the program, breaking down parts of a film, learning about scripts and movie making. "I just fell in love with it."
At first, she studied to become a script supervisor (known as "a scripty" in the business).  But during one of the college productions, during which Valencia students partner with professionals to make a full-length feature film, there was only one slot available for a student to work on the script supervisor's team.  Tomoko's best friend wanted the spot, so Tomoko offered to do something else. And, because Tomoko sewed her own clothes, one of her classmates suggested she try costuming.
She did – and she quickly found her home.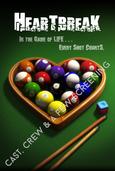 On that film "HeartBreak," Tomoko began working with the film's costume designer. But when the costume designer got sick during the filming, she gave Tomoko a crash course in continuity and costuming, and handed the reins to Tomoko.
That turned out to be the best career decision – or happy accident – in Tomoko's life.
"I kind of got thrown into it, because of the situation on the film at Valencia, but that was awesome," she says. "And, because I was at Valencia, there was safety of being able to switch to a completely new role, and knowing that people had your back. Even though that was my first time doing costume design, I felt comfortable knowing the people who were trusting me to do it."
The experience taught her to trust her gut – and to trust her training. "I get to work with some of the most talented people in the industry. They'll ask you a question and you know the answer, but you're talking to this huge person, an Oscar winner, and you have to trust that you have the experience, you do have the answers and you can give the right answer."
After graduating from Valencia College with her A.S. degree, Tomoko worked in Central Florida for a year and a half, working on "The Martial Arts Kids' and a TV show before the TV and film work in Florida dried up.
Tomoko was working as a barista to make money, but she'd been sending her resume to film production companies and film folks in Atlanta – even using a friend's address in Atlanta on the resume so that it appeared she was "local" and available quickly. Sure enough, she got a call from an Atlanta production company on a Thursday, asking if she could be on set on Monday.
Tomoko packed her bags and drove to Atlanta, sleeping on a friend's couch for three months while working on "The Originals," a TV show that was a spinoff of "The Vampire Diaries."
From that point on, she networked and, when one job ended, she focused on landing the next one. It helped, too, that there was a significant Orlando contingent in Atlanta – most of them graduates from Full Sail and Valencia College's film programs.
"There were kids from Valencia moving up there and starting to work up there," she recalls. "I knew that I would have a community up there. I knew there were some camera guys and people that I used to hang out with."
And during her nine years in the business, she's grateful for the many opportunities she experienced at Valencia College, where the film program gives students a chance to try a variety of roles on a film set.
"When I meet people who've gone to other film schools, they come to the set and they're production assistants and they're not quite sure what they want to do," Tomoko says. "I feel like that's where Valencia does have an advantage. You can try all the different areas (jobs) on a film. "
***************************************************************************
Now that Tomoko has settled into a career as a costumer, she finds that the public doesn't really understand her job. So we asked her a few questions:
How do you explain what a costumer does?
A lot of people get confused. They think I'm a designer or a seamstress and those are NOT the two things I am. I'm an on-set costumer, so that means the designer and seamstresses have already made the costumes, have already got it approved by the producers and directors, they've done a fitting.  And so once that all is approved, the night before the shoot, we'll get the costumes and the designer will explain how it's worn (especially for "Black Panther") … so we'll go and set the costumes in the actors' rooms or trailers.
In the morning, they'll go to hair and makeup and they'll come back and put their costumes on. A lot of times, we're working with modern clothes, so it may be just a T-shirt and jeans and shoes, so there's no explanation needed, but for "Black Panther," every piece was so confusing. There were snaps and hooks and zippers in different places where you would never think they'd be….So my job is to go and check on them after hair and makeup. I'll knock on the door and say, 'Hey do you need some help getting dressed?' And so, I get them dressed, head to toe.
When actors are called to set, I go with the actors, make sure they're comfortable in their clothes, that they are ok with the jewelry, making sure the shoes don't cause blisters, and right before they roll, they'll let us have a last look. We check with the designer. For instance, if someone is wearing a hoodie with a zipper, does she want the zipper all the way up, halfway or totally open? Or  does she want all the rings on and what hands?
So you work with the designer and the actor to make sure that it's a look that the designer and director want.
Every costumer has a kit – which they carry in a pouch on their waist. What's in your kit?
Oh, a lot. Scissors, needles and thread,  Band-aids (for shoes that hurt), and every costumer's no. 1 weapon: Safety pins. (With safety pins, you can make a real quick hem if needed.) I also carry a ribbon of threads in every color of the rainbow, so if there are last-minute changes or alterations needed, I can just pull it out, thread my needle and just sew.
How many costumers are on set?
On a big production, there are usually 10 costumers. There's usually at least two set costumers (whose job is to help with costumes for the principal actors.)
There's a truck costumer – who works out of the costume truck where all the clothes live.She's a lot of help with bringing stuff to set if we're missing anything.
Then there are two or three background costumers. When it comes to background, they have so many more people than we do (because they're dressing and costuming the extras.)
And the designer's there and the assistant designer is always there and there's a supervisor and there's always a seamstress.
What are the best costumes you ever worked on ?
Black Panther! Ruth Carter won an Oscar – so hands down!
She was building costumes until the day of shooting and on the day of the shoot, I was sewing people into costumes. Every piece was handmade, hand-built, handprinted, all in-house.