Gov. Rick Scott has appointed two members to Valencia College's board of trustees.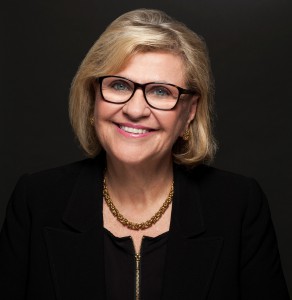 Linda Landman Gonzalez, president of the Orlando Magic Youth Foundation and vice president of philanthropy and multicultural insights for the Orlando Magic, has been appointed for a term beginning March 26, 2015, and ending May 31, 2018. Landman Gonzalez succeeds Fernando Perez.
The governor also reappointed trustee Lew Oliver. Oliver, 54, of Orlando, is an attorney and founding partner with Quinones & Oliver PL. Oliver's new term will expire May 31, 2018.
Landman Gonzalez, 64, spent nine years as director of diversity and community relations for Darden Restaurants. At Darden, she focused on creating community partnerships, employee volunteer opportunities and community leadership development in ten top markets nationwide, including Orlando. Landman Gonzalez also managed corporate giving, while developing a second language translation initiative for the corporation.
Landman Gonzalez is currently involved in many volunteer and leadership activities, including the Dr. Phillips Center for the Performing Arts and the Florida Hospital for Children Foundation. She currently serves as the chairman of the board of United Arts of Central Florida and the Central Florida Commission on Homelessness.
In 2013, she was appointed by Gov. Scott to serve on the board of Volunteer Florida and as Chairman of the Board of the Early Learning Coalition of Orange County.
She is the immediate past chair of the Valencia Foundation. Additionally, she serves on the Board of Visitors for FAMU Law School, AvMed, Fifth Third Bank, and the board of the State of Florida Hispanic Business Initiative Fund (HBIF).
Landman Gonzalez was named Business Woman of the Year by the Orlando Business Journal in 2012 and last year received the 2014 Athena Leadership Award. Landman Gonzalez earned a bachelor's degree in education from the Universidad Nacional Autonoma de Mexico in Mexico City. She lives in Orlando with her husband, Roberto.
The appointments are subject to confirmation by the Florida Senate.