Orlando, FL – A former Green Beret commander who led the first American troops into Afghanistan after the 9/11 terrorist attacks will speak at Valencia College on Tuesday, Nov. 12 as the college celebrates Veterans Day.
The story of Captain Mark Nutsch, who grew up on a farm in Kansas, and joined the college rodeo team at Kansas State University, is a riveting tale of how the Midwestern farm boy helped wage the most successful, yet unconventional, warfare campaign in modern history.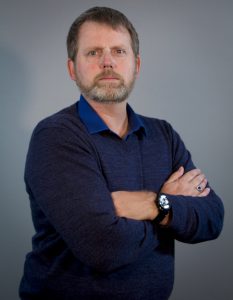 When his Special Forces unit was tapped to lead the first unit into Afghanistan in 2001, Nutsch was surprised to find their Afghan allies riding horses, rather than Jeeps or trucks, Undeterred, he ordered saddles, saddle blankets and hay from the Pentagon and then  taught his fellow soldiers to ride horses. Outnumbered by Taliban fighters, Nutsch's unit used resourcefulness, perseverance and teamwork to accomplish their mission. Nutsch was awarded a Bronze Star with valor for his courage and leadership.
The story of his unit was later told in the movie, "12 Strong," and in the book, "Horse Soldiers: A True Story of Modern War." Today, Nutsch is a consultant for Army Special Operations.
Please join us at Valencia College's East Campus in the Building 3 atrium on Nov. 12 at 1 p.m. to hear Nutsch's story and honor the nation's military veterans. Light refreshments will be served.
Nutsch's appearance  at Valencia College was made possible through a grant from the National Endowment for the Humanities.
Valencia's East Campus is located at 701 N. Econlockhatchee Trail, Orlando.  For more information, please email jsindler@valenciacollege.edu