Valencia College and the college's current president, Sandy Shugart, will be honored by the Historical Society of Central Florida on Sept. 29, 2020 as part of the 14th annual John Young History Maker Celebration.
The event, which will be presented online because of the coronavirus pandemic, kicks off at 7 p.m.  The public is invited to watch the live event by going to virtualavm.com
The event will feature a video about Valencia, featuring interviews and testimonials from community members as well as Valencia graduates.
Since the inaugural ceremony with astronaut John Young himself in 2005, the Historical Society of Central Florida has recognized the outstanding achievements of select community members by annually bestowing the John Young History Maker Award upon a Central Floridian whose lifetime of achievement has made a historic impact on the community.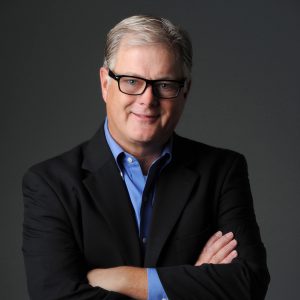 The award's namesake, Orlando native John Young, was the ninth person to walk on the moon as commander of the Apollo 16 mission in 1972. In 2020, in a virtual celebration, the Historical Society will present the John Young History Maker Award to Dr. Sanford "Sandy" Shugart, longtime president of Valencia College.
At the event, the society's posthumous John Young History Maker Past Award will be presented to two recipients: Paul C. Perkins Sr. and state Sen. Beth Johnson, for their contributions to the community. The celebration will also feature the presentation of the John Young History Maker Future Scholarship.
Proceeds from the fund-raising event offer support for the Orange County Regional History Center's education programs, exhibits, and efforts to preserve local history.