Orlando, FL – Award-winning poet Richard Blanco – the first Latino and first gay poet to be chosen to read at a U.S. presidential inauguration – will be the featured speaker at the Winter Park Writers Festival at Valencia College on Sept. 29 and 30.
Blanco, whose family fled Cuba in 1968, has written extensively about his Miami childhood and coming to terms with his sexuality, will speak about healing through writing.
The two-day festival's theme is "A Way Forward Through Writing and Remembrance."  All readings and events will be held at Valencia's Winter Park Campus, located at 850 W. Morse Blvd., Winter Park.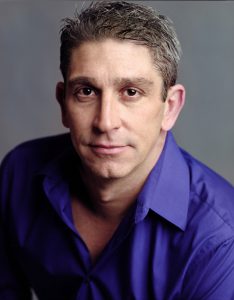 Blanco, 48, has devoted much of his poetry to exploring his Cuban heritage and his role as a gay man in Cuban-American culture. His first book of poetry, "City of a Hundred Fires," was published in 1998 and won the Agnes Lynch Starrett Poetry Prize from the University of Pittsburgh Press.
His second book, "Directions to the Beach of the Dead," published in 2005, explored the familiar, unsettling journey for home and connections, and won the PEN/Beyond Margins Award.
In 2012, Blanco's third book of poetry, "Looking for The Gulf Motel," in which Blanco navigated his cultural, sexual, and artistic identities, was published to critical acclaim. It won the Paterson Poetry Prize, the 2012 Maine Literary Award for Poetry, and the Thom Gunn Award.
His memoir, "The Prince of Los Cocuyos: A Miami Childhood," is a poignant, hilarious, and inspiring exploration of his coming-of-age as the child of Cuban immigrants and his attempts to understand his place in America while grappling with his burgeoning artistic and sexual identities. It received the 2015 Maine Literary Award for Memoir and the 2015 Lambda Literary Award for Gay Memoir.
Pres. Barack Obama chose Blanco in 2012 to serve as the fifth inaugural poet in U.S. history, joining the ranks of Robert Frost and Maya Angelou. After reading his poem, "One Today," at the inauguration, he told his mother, "Well, Mom, I think we're finally American."
Blanco has used poetry to connect communities. To help heal the emotional wounds of the Boston Marathon bombings, he wrote "Boston Strong," a poem he performed at the TD Boston Garden Benefit Concert and at a Boston Red Sox game at Fenway Park.
At Valencia College's Winter Park Writers Festival, Blanco will address healing after the Pulse massacre in Orlando. Please note: Seating is limited, so you must reserve a seat.
EVENT DETAILS:
Writing as a Form of Healing: Workshop with Richard Blanco
Friday, Sept. 30, 4-5:30 p.m., Rooms 225 and 226.
Writing prompts, sharing opportunities, and a craft Q&A. Racquel Henry, founder of the Writer's Atelier, will facilitate Blanco's workshop. Prof. Chris Borglum will engage in a lively question and answer with Mr. Blanco.
Open to the public. Seating is limited.
Open Mic: Community Healing Event
Friday, Sept. 30, 5:30-6:30 p.m. , Rooms 225 and 226
A gathering of the community, a testament to the power of resilience and love; sharing writing, spoken word, and remembrances. Open to the public. Seating is limited.
Richard Blanco Reading and Talk: Community Healing Event
Friday, Sept. 30, 2016, 7-8 p.m., Rooms 237 and 242
A reading and talk by poet Richard Blanco, who will foster healing in our community through his poetry, memoir, and insight. Book signing to follow.
Free and open to the public, but seats must be reserved. To reserve a seat, visit:  https://www.eventbrite.com/e/winter-park-writers-festival-presents-richard-blanco-tickets-27585695558