If you believe that good things come in small packages, then head for Valencia College's Anita S. Wooten Gallery this fall, where an exhibit will feature petite works of art.
The gallery, which is located at Valencia College's East Campus, will host "Curator's Choice: Small Works by Central Florida Artists" from Aug. 15 through Sept. 24.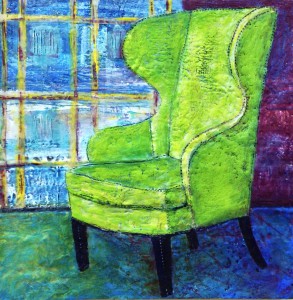 This is the fifth year that Valencia has hosted the "Small Works" exhibit. The first year, curator Jackie Otto Miller came up with the idea when an artist slated for a solo exhibition suddenly cancelled. She brainstormed for an exhibit to replace the solo exhibit and decided on a collection of small works by area artists.  She went around town, collecting work from about 20 artists.
Today, "Small Works" is an annual event — and the art in exhibition includes paintings, drawings, photographs, sculpture and mixed media – all under 16 inches in size.
One of the participating artists is Kimberly Lemonakis Miller, former director of Orlando's Ceramic Workshop. The veteran potter, now trying her hand at painting, has two works on display in the exhibit.
The public can meet the artists at an opening night reception, to be held Friday, Sept. 5, from 6:30 to 8:30 p.m.
Located in Building 3, the gallery is open weekdays from 8:30 a.m. to 5 p.m. Admission to the gallery is free.
Valencia's East Campus is located at 701 N. Econlockhatchee Trail, Orlando. The gallery is located in Building 3.