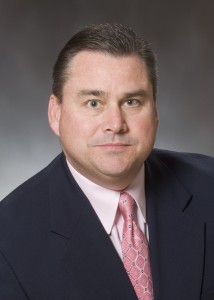 Valencia College Vice President for Policy and General Counsel William J. (Bill) Mullowney has been elected chair of the Board of Directors of the National Association of College and University Attorneys (NACUA), which is considered the primary source of higher-education law programming and information for its members and the higher-education community. He was named chair at NACUA's annual conference held in June in Philadelphia. The association serves more than 4,000 attorneys representing 800 higher education institutions on over 1,800 campuses throughout the U.S. and in 12 other countries.
A member of NACUA since 1985, this is Mullowney's third term of service on the NACUA Board, serving in the past from 2001-2005, and again on its Executive Committee as secretary from 2007-2010.
"NACUA has emerged as a reliable and essential legal resource for higher education attorneys, other higher education associations, and key governmental agencies," Mullowney said. "I am proud and honored to serve my colleagues in support of NACUA's mission to advance the effective practice of higher education attorneys for the benefit of the colleges and universities they serve."
Other elected officers include Chair-Elect Tom Cline, Vice President And General Counsel at Northwestern University; Treasurer Deborah Zumwalt, Vice President And General Counsel at Stanford University; and Secretary Jerry Blakemore, Vice President and General Counsel for Northern Illinois University.
In addition to his NACUA leadership and service, Mullowney also serves on the Board of the Association of Florida Colleges, is a Florida Bar Board Certified Specialist in Education Law and serves on its Education Law Committee, and serves as Program Chair for the Community College Conference on Legal Issues, now in its eighth year.
Mullowney joined Valencia in 1994. He counsels the District Board of Trustees and advises the president, faculty and staff on a wide range of legal, policy and legislative issues. He received his B.B.A. degree from the University of Miami School of Business, and his J.D. and LL.M. degrees from the University of Miami School of Law. He is licensed to practice law before the United States Supreme Court, the Florida Supreme Court and the California Supreme Court.