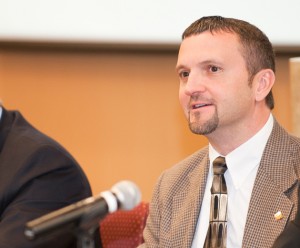 Bill White, vice president and chief information officer at Valencia College, recently received the Orlando Business Journal's C-Level Award in the CIO, Government/Education category.
OBJ C-Level Awards recognize Central Florida's top chief financial officers, chief information officers and chief operating officers for their premier efforts. The award program focuses on four areas within their organizations: the nominees' strategic initiatives, innovations, growth (both in number of employees and net profits) and community involvement.
White was nominated by the vice president of operations and finance, Keith Houck, and considers it a "great honor." The judges noted White's leadership in increasing Valencia's online education efforts and saving the college millions of dollars by bringing an outsourced computer service back to the college's Office for Information Technology (OIT).