When Orlando Life magazine editors asked Mike Thomas — former Orlando Sentinel columnist and now policy adviser for former Gov. Jeb Bush —  to put together a list of Central Florida leaders who will leave a mark on Central Florida for many years, his list included Dr. Sandy Shugart, president of Valencia College for the past 14 years.
"The standard of excellence set by Shugart will remain long after he's gone and has raised the bar for every other community college in the state," Thomas wrote in the August issue of Orlando Life.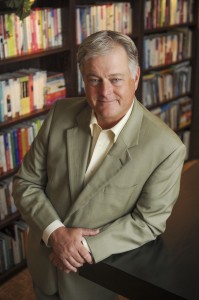 Also on the list of "Indelibles" were: Orlando Mayor Buddy Dyer, UCF President John Hitt, superlawyer John Morgan, who changed the face and tone of legal advertising, and hotelier Harris Rosen, whose health-care clinics for his employees have become a model for other companies.
Click here to see who else made Orlando Life's "Legacy List."