The Orlando Sentinel memorialized former Valencia College honors director Ron Brandolini in an obituary on Monday, June 25.
In the obituary, former Valencia professor Ron Nelson recalled that Brandolini, an economics professor, helped transform the West Campus faculty lounge into a haven for intellectual debate. The faculty members who congregated taught English, accounting, math, astronomy, physics and psychology.  But Brandolini stood out, he said.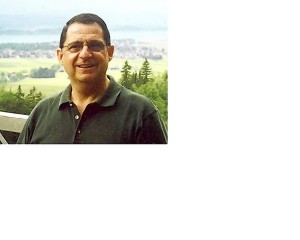 "He was one of the shining stars in that group of people, " Nelson told the Sentinel. "The quality of conversation was a lot better because he was there."
Brandolini died June 16 after  a long battle with cancer.
A celebration of his life will be held on Wednesday, June 27 from 1:30 to 3 p.m. at the West Campus Special Events Center (Building 9).  The audience is asked to wear blue or green (Ron's favorite colors).
To read the full obituary, please click here.