With classes beginning on Aug. 31, it's not too late to apply to Valencia College for the upcoming fall semester.
New students are encouraged to turn in their applications by Aug. 14 so they can finish the enrollment process and receive priority in registering for fall classes.
Admissions information and the online application are available at http://valenciacollege.edu/futureStudents/admissions/
Tuition at Valencia for students working on an associate's degree is $103.06 per credit hour for Florida residents – approximately half the cost of tuition at the state's four-year universities. Tuition for students who are in one of Valencia's bachelor's degree programs is $112.19 per credit hour.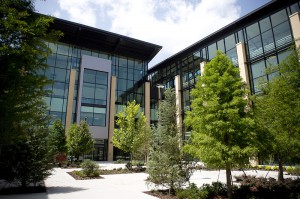 This fall, Valencia is launching a new two-year degree program at the Lake Nona Campus. The Associate in Science degree in Biotechnology Laboratory Sciences is designed to train biotech lab technicians for jobs in hospitals and research labs. Students who earn this degree may work as cell-culture technicians, laboratory technicians, DNA fingerprint technicians, quality control technicians and bio-manufacturing assistants.
For more information on the program, please visit http://net1.valenciacollege.edu/future-students/degree-options/associates/biotechnology-laboratory-sciences/
Students who are interested in possible STEM careers can also take a new course, titled "Intro to Biotechnology," at both East and Lake Nona campuses. The course is designed with no pre-requisites to give students a taste of biotechnology and let them discover if they want to pursue a STEM career.
Valencia now offers classes at five campuses in Orange and Osceola counties: East Campus, located on Econlockhatchee Trail in Orlando; West Campus, located on Kirkman Road in Orlando; Winter Park Campus, located on Morse Boulevard in Winter Park; Lake Nona Campus, located on Narcoossee Road near Medical City; and the Osceola Campus, located on Denn John Lane in Kissimmee.
Valencia, which was named the nation's best community college in 2011 by the Aspen Institute, offers a wide variety of programs for students.
The Associate in Arts (A.A.) degree is awarded after a student completes a general education program of 60 credit hours. With an A.A. degree from Valencia, graduates are guaranteed admission to the University of Central Florida through DirectConnect to UCF.
The college also offers 34 Associate in Science (A.S.) degree programs.
These programs provide specialized training that prepares graduates for immediate entry into the workforce. Valencia's highly successful A.S. programs include Cardiovascular Technology, Radiography, Computer Programming and Analysis, and Electronics Engineering Technology. Valencia's A.S. degree graduates have a 93-95 percent job placement rate and earn an average annual salary of $38,000 – nearly double that of high school graduates. For a list of the college's A.S. programs, please visit http://valenciacollege.edu/asdegrees/
In addition to associate degrees, Valencia also offers three bachelor's degree programs at its West Campus. The Bachelor of Science in Radiologic and Imaging Sciences prepares students to work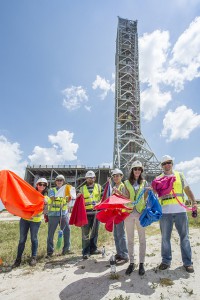 in the medical field of computed tomography, magnetic resonance imaging and quality management. The Bachelor of Science in Electrical and Computer Engineering Technology has concentrations in computer systems, electrical/electronic systems and lasers and photonics. The bachelor's degree in Cardiopulmonary Sciences is for allied health professionals who have completed an associate degree in Respiratory Care, Cardiovascular Technology, or Cardiopulmonary Technology and want to advance in their careers. For more information on Valencia's bachelor's degree programs, please visit http://net1.valenciacollege.edu/future-students/degree-options/bachelors/
Valencia has also partnered with UCF and the University of Florida to provide architecture students with a unique 2+2+2 program that allows students to earn an associate's degree in architecture at Valencia, finish a bachelor's degree in architecture at UCF and complete a master's degree at the University of Florida's Orlando-based architecture program. For information about the program, please visit http://valenciacollege.edu/west/arts-and-humanities/programs/architecture