Editor's note:  Because the groundbreaking horror film, "The Blair Witch Project," is celebrating its 20th anniversary with a screening this week at the Florida Film Festival, we are republishing a 1999 interview we did with 1992 Valencia grad Gregg Hale, who made the film with UCF and Valencia film graduates.
Gregg Hale is describing his introduction to the world of network television to a Valencia film class, weeks after his "Blair Witch Project" bolted onto theater screens and into indie-film lore.
"Fox flew us out to L.A., first class," Hale said, calling it "a whole different trip" than any he'd ever taken before. Fox executives took the Blair quintet (referred to as "those dudes from Orlando") around to meet everybody with the instructions to "just don't say anything."
"Those dudes" happened to make a $35,000 low-tech horror flick that grossed more per theater in its first three days than such mega-blockbusters as "Titanic," "Jurassic Park" and "Star Wars/Phantom Menace." To date, the film has earned $138 million domestically and is now on its way to video stores and theaters worldwide.
Upon realizing that they had a revenue-generation monster on their hands, Hale and fellow UCF grads Daniel Myrick, Eduardo Sanchez, Michael Monello and Robin Cowie signed a deal with the Fox Network's production arm, known as Fox Regency (producers of "Buffy the Vampire Slayer" for the WB network) to develop two television shows over the course of two years.
Hale, a self-described Dungeons and Dragons geek in high school, remained amused, though unaffected, by all the Hollywood schmoozing. One thing he and his colleagues made clear to their financial backers was this: Forget about a Blair television series, and whatever we do, we want to do it in Orlando.
Hale's commitment to his roots extends to the film school that launched his career as a producer. No, not UCF, although he says their program has many strengths. Instead, it was prior to that – at Valencia's innovative Film Production Technology program, where he says he was given a taste of what it's really like to make a movie.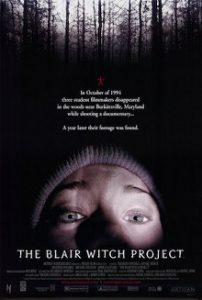 "You learn at Valencia how to work with a crew of 50 to 60 people," Hale said. "Having access to that kind of logistical process has helped me as a producer, because it's not just you and three other guys going out to make a movie."
The movie Hale made was "Third Shifters." Described as a cyber-punk, action-adventure film, it wound up getting optioned by the Independent Feature Film Market, went through nine drafts, stalled out, and is now in the process of being rewritten – again following the success of "Blair Witch" and futuristic films like "The Matrix."
Valencia's film program, unlike UCF's, emphasizes hands-on training for "below the line" technical positions, such as camera operations, lighting and editing, while producing films with budgets up to $1.2 million. In addition to an Associate in Science degree, the program offers a short-term technical certificate in Film Production Fundamentals.
Hale credits the program's strong reputation in the film and television community to its (late) long-term director, Ralph Clemente.
"Ralph is responsible for holding the program to its rigorous standards," Hale said, referring to the intense nature of the program's second year, when students are required to labor long and hard to produce a feature-length film. "That's what makes Valencia's program so incredible. If you take it seriously, you can literally walk out and get a job the day you graduate."
Clemente said of Hale and fellow Valencia College grad Ben Rock, Blair Witch's production designer who created the film's mystical stick figures: "I've been teaching film 20 years now. I tell students don't try to make a Hollywood movie, like 'Die Hard 14,' which is what they typically want to do. Try to do something different and draw attention to that. That's what these guys did."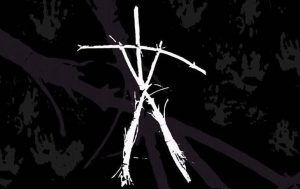 Hale graduated from Valencia in 1992 with an associate's degree and then went on to UCF. But he kept in close contact with Clemente, often returning to the college with some of his "Blair Witch" cohorts as "filmmakers-in-residence." Hale and Ed Sanchez separately approached Clemente on their senior thesis projects, titled "The Upstairs Man" and "Resurrection" respectively, which were created in conjunction with the Valencia College film  school.
What advice does Hale give to those who want to be filmmakers? Do whatever it takes to get experience.
"We just stopped doing stuff for free, but that's (after) eight years of paying our dues, working horrendous hours in the heat and rain for no money, sleeping on somebody's floor, getting taken advantage of. You have to open yourself up to that, because you never know what's going to make the connection."
Hale's next film is the romantic comedy, "Heart of Love." He also is toying with the idea of a "Blair Witch" prequel, which he envisions as "the story of the original witch, with lots of snow and bleak people with bad teeth."
Editor's note: Two Valencia College graphics alumni, Steve Carsella and Chris Jones, also created the movie's original poster used at the Sundance Film Festival.