Orlando, FL – Pulitzer Prize-winning historian and author, Jack E. Davis, will appear at Valencia College on Oct. 29 to speak about his award-winning book, "The Gulf: The Making of an American Sea."
Davis, a professor of history at the University of Florida, will be sharing insights from his study of the Gulf of Mexico on Oct. 29 at 1 p.m. in the Performing Arts Center at Valencia College's East Campus. His speech is free and open to the public.
The East Campus is located at 701 N. Econlockhatchee Trail, Orlando.
Davis, who teaches environmental history and sustainability studies at UF, won the 2018 Pulitzer Prize literary prize for history for "The Gulf," which was published in 2017.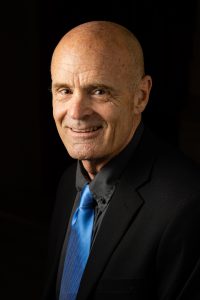 A native of Pinellas County, Davis earned his bachelor's and master's degrees from the University of South Florida.
"This (Pulitzer Prize) is really for the Gulf of Mexico. I'm so pleased that the Gulf of Mexico has so much of a place in American life. I think it shows how much Americans feel connected to the sea, and that they care so much about it," Davis told the Tampa Bay Times after winning the Pulitzer.
"I'm just trying to generate excitement about the Gulf of Mexico, and wherever I go the audiences have been fabulous. They're engaged and interested and concerned," Davis said.
Before joining the faculty at UF in 2003, Davis taught at the University of Alabama at Birmingham and Eckerd College, and in 2002 was a Fulbright scholar at the University of Jordan in Amman.
His previous books include "An Everglades Providence: Marjory Stoneman Douglas and the American Environmental Century," which received a gold medal from the Florida Book Awards, and "Race Against Time: Culture and Separation in Natchez Since 1930," which won the Charles S. Sydnor Prize for the best book in southern history published in 2001.
With his former student Leslie Poole, Davis is currently editing a new edition of "Wild Heart of Florida," a collection of personal essays and poems about natural Florida, as well as a book tentatively titled "Bird of Paradox: How the Bald Eagle Saved the Soul of America."
His appearance is sponsored by Valencia College's Humanities Speakers Series.  Contact George Brooks at gbrooks@valenciacollege.edu for more information about this or other events sponsored by the Humanities Speakers Series.