ORLANDO – Oceanographer and explorer John Englander will discuss the facts and fiction about earth's rising sea levels and the impact that will have on businesses, communities and society on Oct. 22 at Valencia College's East Campus.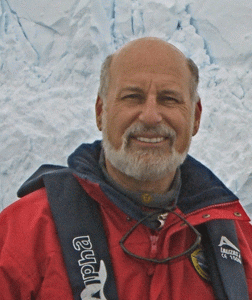 Englander's acclaimed book, "High Tide on Main Street: Rising Sea Levels and the Coming Coastal Crisis," was named a Top 50 Read by Politico. During his talk at Valencia College, Englander will explain the science behind rising sea levels, the impending devastating economic effects and the opportunity to design a more resilient future.
He will speak at 1 p.m. on East Campus in Building 6, room 110.
For more than 30 years, Englander has been a leader in the private and non-profit sectors, serving as CEO for The International SeaKeepers and The Cousteau Society.
He is also founder and president of the International Sea Level Institute, a new non-profit organization focused on explaining the latest science about long-term rising sea level. The institute's focus is on adaptation to higher ocean levels, but also addresses the connection with various efforts at "sustainability" to slow the warming that may slow the rate of ocean rise.
Englander graduated from Dickinson College with a B.S. with a double major in geology and economics. He is a research fellow at the Institute of Marine Sciences – UC Santa Cruz; a fellow of the Institute of Marine Engineering, Science and Technology (IMarEST), a fellow of the Explorers Club, and a member of several professional societies.
Englander's speech is sponsored by the Valencia College Humanities Speakers Series.  The public is invited to attend this free event.
Valencia's East Campus is located at 701 N. Econlockhatchee Trail in Orlando.
For more information about Englander's lecture or the Humanities Speakers Series, please contact George Brooks at gbrooks@valenciacollege.edu