ORLANDO – Plastic built the modern world. Where would we be without bike helmets, baggies, toothbrushes, and pacemakers? But a century into our love affair with plastic, we're starting to realize it's not such a healthy relationship. Author Susan Freinkel will discuss the promise and perils of the plastic age on Feb. 4 at Valencia College's East Campus.
Freinkel's book, "Plastic: A Toxic Love Story," traces Americans' love affair with plastic, but she also reminds us that plastics use up dwindling fossil fuels, leach harmful chemicals, litter landscapes, and destroy marine life.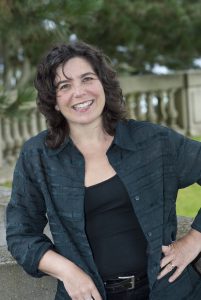 Yet, Freinkel argues, we're nearing a crisis point. We've produced as much plastic in the past decade as we did in the entire 20th century. There is hope, however. Freinkel will discuss how Americans can forge a new creative partnership with the material we love to hate but can't seem to live without.
She will speak at 1 p.m. on East Campus in the Performing Arts Center. Her speech will be followed by a book signing.
Freinkel's speech is sponsored by the Valencia College Humanities Speakers Series.  The public is invited to attend this free event.
Freinkel writes about the intersection of science, culture and the environment. Raised in Evanston, Ill., she studied history at Wesleyan University, and journalism at Columbia University. After working several years as a daily reporter for the Wichita Eagle-Beacon, she moved to San Francisco to cover legal affairs and the business of law for The Recorder newspaper and American Lawyer magazine. She got interested in science when she started writing about health and medicine as a staff writer for Health magazine.
Her work has appeared in national publications including the New York Times, Discover, Smithsonian and Reader's Digest. Freinkel has covered stories ranging from mad-cow disease to a vitamin treatment for bipolar disorder, from adoption to the case for zoos to the quest to develop a blue rose. A story about a disease plaguing California oak trees led to her first book, "American Chestnut: The Life, Death and Rebirth of a Perfect Tree," which won a 2008 National Outdoor Book Award.
After immersing herself in the natural world for that book, she turned her attention to the unnatural world for her next book, "Plastic: A Toxic Love Story."
She became interested in writing a book about plastic after deciding to see if she could go an entire day without touching anything plastic. The absurdity of this experiment became apparent, she says, "about 10 seconds into the appointed morning when I shuffled bleary-eyed into the bathroom: the toilet seat was plastic." Freinkel quickly revised her plan. She would spend the day writing down everything she touched that was plastic – an exercise that led to the current book.
Valencia's East Campus is located at 701 N. Econlockhatchee Trail in Orlando.
For more information about Freinkel's lecture or the Humanities Speakers Series, please contact George Brooks at gbrooks@valenciacollege.edu