Washington Monthly magazine has named Valencia College's president, Dr. Sandy Shugart, one of the nation's most innovative college presidents.
Others on the list include Dr. John Hitt, president of the University of Central Florida, who was cited, along with Shugart, for coming up with the groundbreaking DirectConnect to UCF transfer program.
You can click here to read the article on America's 10 Most Innovative College Presidents.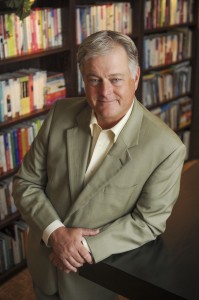 The article is included in Washington Monthly's August 2015 issue, which is the magazine's annual College Guide.  Unlike U.S. News and World Report and similar guides, Washington Monthly staffers examine what colleges are doing for the country and whether taxpayers, who support the nation's colleges and universities, are getting the most for their money.
The magazine, which is independently owned, focuses its reporting on innovative solutions and how to improve government.