Orlando – As part of its Spring Music Week, Valencia College will bring three master musicians to perform in a three-night series of free concerts, starting March 1 and running through March 3.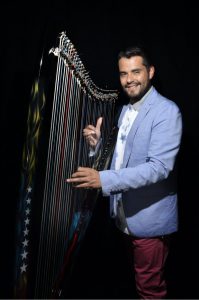 All the concerts are free and will be held in the Performing Arts Center at Valencia's East Campus, located at 701 N. Econlockhatchee Trail.
The Spring Music Week concerts kick off on Tuesday, March 1 at 7:30 p.m. when Leonard Jacome, a Venezuelan harpist, composer and producer, visits Valencia to perform. Jacome, who has performed throughout the world, is working to develop a contemporary identity for the South American harp. He is creator/inventor of Venezuelan electric harp, with support of Camac-Harps of France.
The series continues March 2 at 7:30 p.m. when Troy Gifford, guitarist and composer, as well as music professor at Valencia College, performs. Gifford, whose music synthesizes elements of modern classical, Latin, jazz, and rock styles, is a fingerstyle guitarist who also composed music for the 2012 film "My Fair Lidy," which premiered at the Florida Film Festival.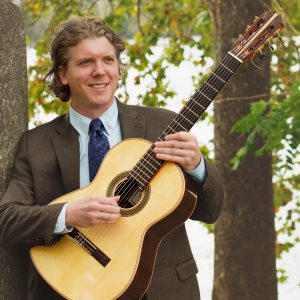 The series will conclude on March 3 at 7:30 p.m., when Adam Kossler, a top prizewinner in numerous national and international guitar competitions, performs. Kossler has been a featured artist with numerous concert series including the John E. Marlow Guitar Series in Bethesda, Md., the Isle Newell Concert Series in Apalachicola, Fla., and the Seven Hills Guitar Series in Tallahassee, Fla.
Admission to the concert series is event is free, however, tickets will be required to ensure social distancing of audience members. To reserve a free ticket, please visit https://ticketpeak.co/ValenciaCollege/events
For more information about the music series, please contact the Valencia College box office at 407-582-2900.