Two Valencia College honors students have been named winners of one of the most prestigious scholarships in the nation – which awards students up to $40,000 per year to cover the cost of completing their undergraduate education.
Faith Culhane, 30, an honors nursing student from Kissimmee, and Bobi Stephenson, 36, an honors pre-med student from Winter Garden, were among the 90 students in the country to earn the Jack Kent Cooke Foundation Undergraduate Transfer Scholarship.
The scholarship, presented each year to the top graduating community college students nationwide, awards up to $40,000 each year to cover recipients' educational costs while completing their bachelor's degrees and up to $50,000 per year to complete advanced degrees.
Culhane and Stephenson are both members of the Seneff Honors College.

Culhane has overcome many challenges on her journey to college. Growing up in poverty, with an abusive, alcoholic father, she struggled with depression as a teenager. She dropped out of high school, lived in foster care and even dropped out of Valencia twice. After studying to become a licensed practical nurse at a local technical college, she found that nursing was her passion – and decided to take one more stab at college.
Now, while juggling a full-time job as a pediatric nurse, Culhane has managed to carve out time for work, college and even honors extracurricular activities. Known as "Mama Faith" to her fellow honors students at the Osceola Campus, she plans to complete her undergraduate education in nursing and then earn graduate degrees in nursing and ultimately become a nursing professor. She hopes to study nursing at the University of Pennsylvania.
https://www.youtube.com/watch?v=JWNGdxONq7o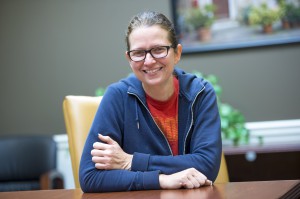 Stephenson, the mother of a 10-year-old girl, grew up in a family of seven children and is the first person in her family to attend college. Although she spent years in the hospitality industry, she was always fascinated with medicine. So when the Winter Garden mom began taking classes at Valencia, she intended to focus on science and math.
But when a coworker suggested she join the Honors College and study in the Interdisciplinary Honors program – which focuses on the humanities – Stephenson was intrigued. Today, she credits the IDH program and the professors in the program with changing her life. Though she still plans on going to medical school, IDH taught her "to think with the other side of my brain," she says.
https://www.youtube.com/watch?v=laWhOIlnkAY
She has applied to Yale University's Eli Whitney Students Program and Rollins College in Winter Park.
Click here for more information on Valencia College's Seneff Honors College.