ORLANDO – Valencia College will celebrate more than two decades of filmmaking for two weekends in February, when it holds the 20th Annual Valencia Film Celebration.
The celebration, which will be held Feb. 12-13 and Feb. 19-21, will give movie fans and current and former film students the chance to view some of the many films that Valencia College students have worked on, in conjunction with industry professionals, since the film program's inception in 1989.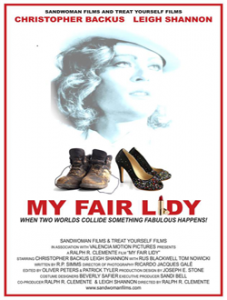 This year's showcase kicks off on Feb. 12 with Leigh Shannon's Cabaret Show at 7:30 p.m., followed by an 8:15 p.m. screening of the drag-queen comedy, "My Fair Lidy." The film features Christopher Backus as a straight guy (Lidy) who stumbles into the world  of drag, guided by a sympathetic veteran of the drag scene, played by Shannon.
On Feb. 13, festivalgoers can see "Night Orchid" at 7:30 p.m., followed by "Missionary," at 9 p.m. "Night Orchid" is the story of a drifter who falls in love with a woman, only to discover she was murdered years earlier. "Missionary," which debuted at the festival last year, is the story of a single mother who has a love affair with a Mormon missionary, but when she tries to break it off, he won't let go.
On Thursday, Feb. 19, Valencia students, film program graduates and industry veterans are invited to a 5 p.m. event, "The Schmooze Meet & Greet Reception." At 7:30 p.m., festivalgoers will see "Frank vs. God," a comedy about David Frank, a corporate attorney whose spirit has been shattered by the loss of his wife. When a tornado destroys his house, Frank watches helplessly. To add insult to injury, the insurance company won't pay for repairs because the damage was caused by "an act of God." Frank decides to sue God – and what started as a radical stunt becomes a deep and soulful journey.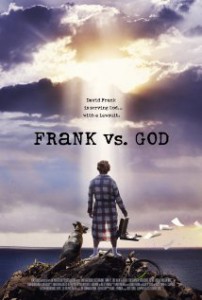 At 9 p.m., festivalgoers will see one of the latest Valencia productions, "Campin' Buddies," a Southern comedy featuring Tom Lester ("Green Acres"), Don Most ("Happy Days") and Victoria Jackson ("Saturday Night Live").
The celebration continues on Friday, Feb. 20, with two films directed by Peter Spirer, an Academy Award-nominated director who will in attendance for the event. At 7:30 p.m., filmgoers will see "Just Another Day," a 2009 film about two rap artists who are working to achieve fame – and maintain their status in the rap scene. Wood Harris ("The Wire") plays A-Maze, a legendary rapper who feels his place at the top slipping. Jamie Hector ("The Wire") portrays Young Eastie, a rapper willing to do almost anything to make his make his dream of getting his first record deal a reality.
At 9:30 p.m. on Feb. 20, filmgoers will see a second Spirer film, "Dunsmore," the story of what happens when an investigator from the state attorney general's office is sent to a small Southern town to investigate a strange murder. This 2003 film, which was shot in and around Montverde, Fla., stars Kadeem Hardison ("White Men Can't Jump").
On Saturday, Feb. 21, the festival will wrap up with a lineup of four films, starting with a 3 p.m. showing of "First of May," the touching story of an unwanted 11-year-old boy who teams up with a feisty elderly woman to run away and join the circus. The film, which was shot in Orlando in 1999, stars Julie Harris, Mickey Rooney, Charles Nelson Reilly and Joe DiMaggio.
At 5 p.m., festivalgoers can catch an assortment of Valencia student-produced shorts.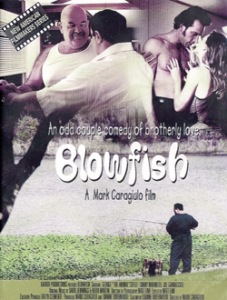 The festival continues at 7:30 p.m. with the showing of "Blowfish," a 1997 film about two brothers from Brooklyn who are fish out of water in a Florida trailer park. The film stars Joseph Gannascoli ("The Sopranos") and wrestler George "The Animal" Steele.
At 9:30 p.m., the celebration concludes with, "Sealed With a Kiss," the first film made at Valencia. The 1989 film that explores true love through decades – and whether it will be strong enough to survive successes and failures. The film stars Christopher Calvert, Candace Miller, Missie Gerdon and John Gracey.
The 20th Annual Valencia Film Celebration will be held at the Performing Arts Center at Valencia College's East Campus, located at 701 N Econlockhatchee Trail, Orlando. Tickets are $7 for one film, $10 for a day pass, $15 for a weekend pass and $30 for a celebration pass, which guarantees admission to all events.
For Valencia students, senior citizens and members of the military, admission is $5 for one film, $8 for a day pass, $13 for a weekend pass, and $28 for a celebration pass.
To purchase tickets by phone, contact the Performing Arts Center Box Office at 407-582-2900. Or buy tickets online at http://20thannualvalenciafilmcelebration.com/tickets.html
All proceeds will go to Valencia College's film program to help fund student-produced films and shorts.
For more details, call Valencia's Film Production office at 407-582-2413. To see clips and learn more about the celebration, please visit http://20thannualvalenciafilmcelebration.com/ or https://www.youtube.com/watch?v=8TdWNmj44YU