What makes Valencia so special? And how does the college manage to outperform many of its peers?
That's the question that National Public Radio's John Hockenberry posed to Dr. Sandy Shugart on a recent edition of Hockenberry's radio news show, "The Takeaway."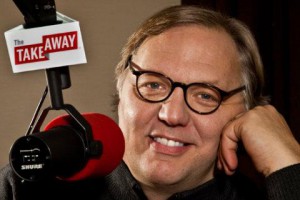 Hockenberry featured Valencia College as part of a year-long series examining community colleges and their role in the nation's higher education system. The series includes interviews with Dr. Shugart and zeroes in on the role community colleges and two-year colleges play today.
"There was a time, I think, when community colleges were thought of as colleges of last chance. But the truth is we're colleges of choice now," Shugart says.
To hear more of Hockenberry's interview with Shugart — and the comments of four current Valencia students — listen to the Dec. 9 edition of The Takeaway.