Orlando, FL – Resham Shirsat, a veteran of the sustainability field, has been named the director of sustainability at Valencia College.
Prior to coming to Valencia College, Shirsat served as the sustainability specialist for Hillsborough Community College in Tampa. There, she worked to reduce waste college-wide, developed community partnerships and training materials for students, faculty and staff.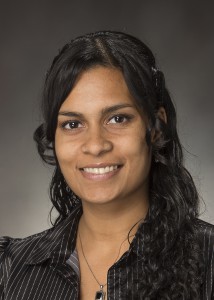 She is certified as a LEED (Leadership in Education and Environmental Design) accredited professional in building design and construction. She also holds a Permaculture Design Certificate.
Previously, Shirsat worked as an environmental staff scientist, a sustainability project manager for a sustainability consulting firm and as a consultant for Waste Management's Tampa recycling facility.
Shirsat earned bachelor's degrees in biology and anthropology, as well as a master's degree in environmental and waste management, from the State University of New York at Stony Brook.