Orlando, FL – Ancient wars and modern wars have many things in common – but foremost is the suffering of soldiers.
Valencia College will present Bryan Doerries' "Theater of War" project, which presents readings from ancient Greek plays as a catalyst for town-hall discussions about the challenges faced by today's veterans and their families.
On Feb. 6, from 1 to 3 p.m., Doerries and a team of Broadway actors will perform a dramatic reading of scenes from Euripides' "Madness of Hercules," which will be followed by a facilitated town-hall discussion.
Euripides' Hercules is an ancient Greek tragedy about an unthinkable act of violence, committed by an angry man with an invincible weapon.
In the story, when the Greek hero Hercules returns to Thebes and finds his home occupied by a local tyrant, he goes on a rampage with his invincible bow, killing the men who have invaded his house and taken his family hostage. But in the heat of the battle, Hercules goes  into a berserk rage and, using his powerful weapon, kills everyone in sight, including his wife and two young children, after he mistakes them for enemies.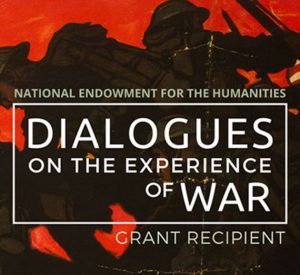 When he comes back to his senses and takes in the horror of what he has done, Hercules contemplates suicide, but his close friend and fellow war veteran Theseus stays by his side and offers unconditional support, encouraging him to share the burden of what he has done with his community.
At its core, Euripides' "Madness of Hercules" examines the link between post-traumatic stress disorder — experienced by some veterans and first responders — and domestic violence. After the reading, participants and the audience will participate in a dialogue about how we can all work together to stop violence from occurring in our communities.
The event is free and the public is welcome to attend. Light refreshments will be provided.
"Theater of War" presentations at Valencia College are made possible through a grant from the National Endowment for the Humanities. For more information, please visit www.theaterofwar.com or www.facebook.com/theaterofwar
WHAT:       Theater of War: Dramatic Reading of Euripides' "Madness of Hercules"
WHO:         Bryan Doerries, artistic director
Public Artist in Residence, New York City
WHEN:       Feb. 6, 2020
1– 3 p.m.
WHERE:      Valencia College West Campus
Health Sciences Building, room 105
1800 S. Kirkman Road, Orlando, FL
TICKETS:      Free