Kissimmee, FL – To serve a growing region with a burgeoning number of apartment and condominium communities, Valencia College will launch a new, two-year degree program in residential property management, starting in January 2018.
The program, which will train students for careers as property managers, community association managers, real estate managers and operations managers, was developed with guidance from respected educational and industry leaders in the residential property management field.
Concord Rents, a large residential property management company based in Orlando, has partnered with Valencia to create the program, which is one of the few degrees available nationally in residential property management. In this two-year program, students will learn basic functions and effective management practices related to residential property management, including best practices for leasing and marketing properties, common procedures for maintaining residential properties, legal and ethical issues, human resource functions, finance and accounting operations, and effective communication skills.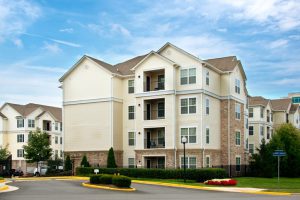 Students will also be able to earn four industry certifications and gain work experience through program internships. Valencia's new degree program has been endorsed by the National Apartment Association's Education Institute, as well as the Apartment Association of Greater Orlando.
"Residential property management is a non-traditional academic discipline, so there are not many colleges and universities around the country offering a degree that meets the needs of that industry," said James McDonald, dean of career and technical programs at Valencia's Osceola Campus. "At the request of local industry leaders, Valencia developed an associate of science two-year degree in residential property management that is the first of its kind. This new degree will go a long way towards meeting an industry need and preparing students for a rewarding and exciting career in the residential property management field."
Classes will be offered only at Valencia's Osceola Campus in Kissimmee, but college officials plan to offer the complete program through online courses in the near future.
In Central Florida, salaries for property managers range from $30,000 to $50,000 a year.
"We are thrilled to be able to offer an exciting new degree program to our students that will prepare them for a successful career, and we are delighted to be able to respond to our local employers' needs.  It's a win-win for our community," said Kathleen Plinske, president of Valencia's Osceola, Lake Nona and Poinciana campuses.
The program is scheduled to launch in January 2018, pending approval by Valencia's accrediting agency, the Southern Association of Colleges and Schools.
For details about the program or to receive more information, please visit https://net1.valenciacollege.edu/future-students/degree-options/associates/residential-property-management/