Cindy Rajkumar is the first to tell you that her family isn't your typical suburban family.
For one thing, their favorite TV shows are "Stories of the ER" and "Dr. G: Medical Examiner." "My mom and I will try to diagnose people on the shows before they tell you what was wrong with them," says Cindy.
She has also volunteered at Orlando Health hospitals since she was 15 – not just pushing papers, but working in different units and conducting cancer research alongside doctors.
So it may come as no surprise that Cindy, a dual-enrollment student who graduated from Valencia College and Ocoee High School this spring, has her sights on medical school.
That has been her goal since she was a kid.
"Becoming a doctor has always been my career path," says Cindy, who will begin classes at Johns Hopkins University in Baltimore in January 2016, right after she completes an internship in Washington, D.C., with the National Institutes of Health.
She doesn't have to worry about paying for college because Cindy has been named a 2015 Gates Millennium Scholar, meaning that the Bill and Melinda Gates Foundation will pay her tuition for any college she attends, including earning a doctorate, while she studies medicine or public health. She also won a $40,000 scholarship from GE and the Ronald Reagan Presidential Foundation.
Although Cindy, now 18, seems as if she's on a fast-track to medical school, her family came from simple origins.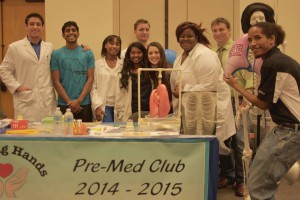 Originally from Guyana, Cindy's parents moved to New York before she was born. Although they have a large extended family in New York, Cindy's parents wanted to get away from the cold of New York and headed to Orlando – where her father, an auto mechanic, opened an auto body shop in Pine Hills.
Her mom dreamed of becoming a nurse, but her plans got sidetracked when she had Cindy and her little brother, Andy, who's 12. But when Cindy went off to high school at Ocoee High, her mother enrolled at Valencia, studying nursing. (Today, her mom is a registered nurse, working at Florida Hospital Waterman.)
Her mom was still taking classes at Valencia's West Campus when Cindy started taking classes as a dual-enrollment student  two years ago — so mother and daughter commuted to campus  together every day. If Cindy had a break between classes, she frequently texted her mom to see if they could have lunch together. "I'd think, 'Wow, I'm having lunch with my mom at college,' " she recalls.
But the college experience was no lark for Cindy. "My first semester, I came in with the mindset that this was a real college and I needed to do very well. I knew that this record would follow me to medical school," she says.
She discovered that she preferred professors whose classes featured more discussions, rather than classes that were purely lecture-based. So she did her homework before signing up for classes. "I would ask professors if I could look at their syllabus beforehand, because I didn't want to sign up for something that was completely test-based."
Because she wanted to challenge herself, she asked the dean of science, Dr. Robert Gessner, to help her find the most challenging professors at Valencia. And along the way, she became the first dual-enrollment student to take microbiology at Valencia.
Yet it wasn't easy. "The science classes really challenged me," Cindy says. "I wasn't used to a test that covered six chapters. It involved a lot of studying, so I set up a study schedule."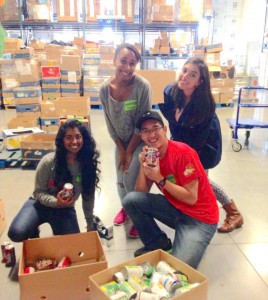 Although she may sound like a bookworm, Cindy made time for other activities too. In addition to volunteering at the hospital, she and her family volunteered at Second Harvest Food Bank every Friday for several hours. And through her four years in high school, she also volunteered at the Orlando Science Center, where she demonstrated a variety of science experiments.
At Valencia, it didn't take long for her to get involved. During her first week on West Campus, she and her mother were strolling down the breezeway and spotted a table for the Pre-Med Club. "My mom said, 'Wow, there's a pre-med club,' and they were looking for officers. I laughed and said, 'Sign me up for president.' "
It turns out, they took her seriously. By her third week of school, Cindy was named vice president of the club. During her two years at Valencia, she and the other officers transformed the club, reaching out to students in other health majors, including nursing, radiography and dental hygiene. They brought in guest speakers, including veterinarians, physicians assistants, pharmacists, and doctors serving in the military.
"When I first found out about the club, it had only seven members," says Cindy. "Now there are more than 150."
Cindy isn't sure what field of medicine she'd like to pursue. Because she has always been inspired by neurosurgeon Ben Carson, she initially thought about focusing on neurology. "But what if I miss the opportunity to study the heart? There may be parts of the body that spark more interest than neurology, so I'm keeping an open mind. You never know, I might develop an interest in kidneys."
What's next for Cindy? This summer, she was slated to attend a summer program at Yale University – but she turned it down because she wants to spend the summer with her family.
"It will be my last summer here," says Cindy, who's very close to her parents and her brother. "I will be in medical school for the next seven or eight years. Honestly, I have an endless supply of summers to come."