Orlando, FL – If you love to discover young artists, then make plans to head to a new exhibit at Valencia's Anita S.Wooten Gallery.
The exhibition, "Central Florida Emerging Artists 2013," will open on Friday, June 14, at the Anita S. Wooten Gallery on Valencia College's East Campus.  The college will hold an opening-night reception from 6:30 to 8:30 p.m.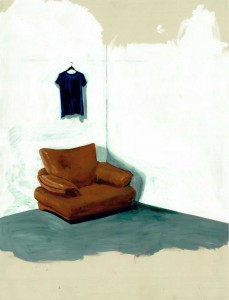 The artists are six young Central Florida residents embarking on careers in the visual arts: printmaker Jon Didier, photographer Marla Hernandez, painter Rick Jones, ceramic sculptor Richard Munster, painter Adrienne Romine and printmaker Cat Snapp. 
"They are all serious young artists who have developed individual voices that hold significant potential," says Jackie Otto-Miller, director of Valencia's Anita S. Wooten Gallery.
The exhibition will run from June 14 through Aug. 2.  Admission to the gallery is free.
Gallery hours are 8:30 a.m. to 4:30 p.m., Monday through Thursday. On Fridays, the gallery is open 8:30 a.m. to noon. The gallery is closed on weekends.
For more information, call 407-582-2298 or 407-582-2268.
The Anita S. Wooten Gallery is located in Building 3 on Valencia's East Campus, 701 N. Econlockhatchee Trail, Orlando, Fla.