Orlando, FL – Valencia College and Florida Institute of Technology are partnering to offer Valencia students the chance to earn a bachelor's degree in logistics management at Valencia's Lake Nona Campus, beginning in the spring semester of 2014.
The logistics management degree will be a 2+2 program, designed for students who earn an Associate in Arts degree at Valencia with a pre-major in logistics management. The final two years of the program will be taught by professors from Florida Tech, with Valencia College providing classroom space at its Lake Nona Campus.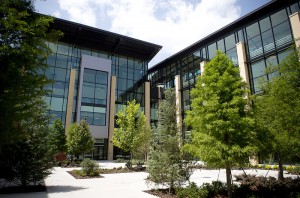 Florida Tech, which is based in Melbourne, currently offers a bachelor's degree in logistics management at remote campuses near Eglin Air Force Base in Florida's Panhandle, and Hampton Roads, Va.
The bachelor's degree in logistics management is popular with veterans and current military, but Florida business leaders are also looking at the logistics field for future job growth.
A recent study commissioned by the Florida Chamber Foundation found that Florida could become a global hub for trade, logistics and manufacturing, thanks to the ongoing expansion of the Panama Canal, which is expected to reroute some large container ships from California to ports along the East Coast. The chamber study found that 150,000 new jobs could be generated and recommended that Florida develop a talent pipeline focused on trade and logistics.
"Valencia College Lake Nona Campus is proud to partner with FIT on this degree in logistics management," said Mike Bosley, executive dean of Valencia's Lake Nona Campus. "This program will create additional 2+2 options for our students, and will help meet the growing needs of our returning veteran population."
For students with an associate's degree or 60 credits from a regionally accredited college or university, Florida Tech's logistics management program requires 60 additional credits, which includes core courses in logistics, supply chain management. procurement and contract management.
Prospective students may contact Florida Tech's Extended Studies Orlando Site at 407-629-7132 for more information about the program. More details are also available at www.fit.edu/programs/7880/bs-logistics-management