The Anita S. W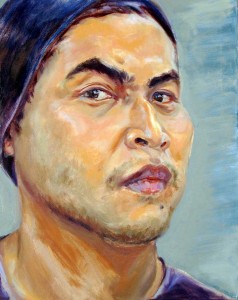 ooten Gallery at Valencia College's East Campus will host a display of juried student artwork, including fine art, graphic design and digital media from April 13 through May 18.
The 2012 Annual Juried Student Fine Art, Graphic Design and Digital Media Exhibition will kick off with an opening night reception on April 13 from 6:30 to 8:30 p.m. An awards ceremony will be held at 7:30 p.m.
The exhibition of student work will be on display at the gallery through May 18. The gallery is open weekdays 8 a.m. to 4:30 p.m. During Valencia's summer sessions (May 7-July 31), the gallery will be open Mondays through Thursdays from 8 a.m. to 4:30 p.m. and on Fridays from 8 a.m. to noon.
Admission to the gallery is free.
For more information, please call 407-582-2268 or 407-582-2298.