Kenther Ramos was 16 years old and a university freshman when he attracted the attention of the Venezuelan government.
Kenther, who had graduated from high school early and was planning to study law at Universidad Católica Andrés Bello in Caracas, helped organize student protests against the government of then-president Hugo Chavez.
"We became the faces and the voices of protest," said Kenther. "But I also became an easy target."
Chavez and his supporters were not pleased. So one day, he was driving on his way back to Caracas when two cars intercepted his car. Four men with machine guns jumped out, grabbed him, blindfolded him, stuffed him in the back of a car, and drove for hours on end.
He was later taken to a place that looked like a prison, but was actually the basement of the Venezuelan government's intelligence agency. There, he was held hostage for more than 20 hours – until his friends and political allies learned of his abduction and pressured the government to release him.
As soon as he got home, his mother took him to the U.S. Embassy. There, he was granted political asylum and before long, he boarded a flight for Miami.
That was in 2004. Today, Kenther Ramos is a U.S. citizen, a Valencia College graduate – and the first graduate of Rollins' College's Hamilton Holt School to be named a Fulbright Scholar. Kenther, now 29, will begin studying for his master's degree at York University in England in the fall.
Yet Kenther's journey from student activist in Venezuela took several twists. And he, like many immigrants before him, worked hard to earn a college degree in the United States.
At age 17, with $40 in his pocket and no family alongside him, Kenther landed at Miami International Airport. The U.S. government had set him up with a job as a landscaper; Kenther spent the next 18 months working on people's lawns and trees. But in Miami, where he could go to a grocery store or a coffee shop and speak Spanish, he realized he would never learn English. And without learning English, he reasoned, he'd never become part of mainstream American society.
Determined to find a way forward, Kenther contacted a cousin who lived in Orlando. She invited him to stay with her for a month while he got settled. Once here, Kenther quickly found a job at a Dunkin' Donuts, where he started as a baker. Over the next two years, the hard-working Ramos became a shift leader, an assistant manager, and in 2007, was named the store manager.
But he always wanted to go to college. So while he was working 50 hours a week at Dunkin' Donuts, Kenther began taking classes at Valencia College's West Campus. And, despite his hectic schedule, Kenther took honors classes, joined Phi Theta Kappa, traveled to Austria on an honors study-abroad trip and even served in the campus Student Government Association. While working full time, Kenther graduated from Valencia in 2009 with a 3.71 GPA.
When former honors director Valerie Burks learned that Kenther wanted to pursue a career in international affairs, she suggested that he apply for a scholarship to Rollins College's Hamilton Holt School – an evening program that is popular with Valencia honors graduates and many non-traditional students.
Aided by adviser Gloria Hines, Kenther applied for the scholarship – and won it. At Rollins, he continued to excel. He took 26 credits of Chinese Mandarin classes, arranging to take them during the daytime because the courses weren't offered as part of the evening curriculum. "China's going to be a key player in the future," says Kenther. "And for people who are going to negotiate with China, it will be easier when you can speak to them in their own language."
In 2013, Kenther graduated summa cum laude from the Hamilton Holt School. He has since become the regional training and loss prevention manager for Dunkin' Donuts.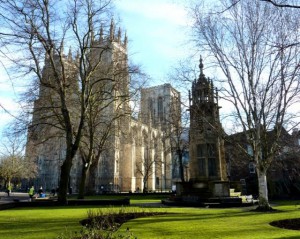 But his professors at Rollins urged him to keep his eyes on the prize – a master's degree in international relations. And one of them, Dr. Jayashree Shivamoggi, who guides Rollins students through the process of applying for prestigious fellowships, suggested that Kenther apply for a Fulbright scholarship.
Fulbright scholars are sponsored by the U.S. State Department to study abroad – and become cultural ambassadors for the United States. As an immigrant and an advocate for human rights, Kenther would make an outstanding Fulbright scholar, she said.
"He is one of the most inspiring students I've ever met," says Dr. Shivamoggi. "Every meeting with him has been an inspiration to me. This is a person who's going to go far."
Shivamoggi notes that 10,000 American college students apply for the 40 Fulbright spots in the United Kingdom.
Now 29, Kenther wants to build a career fighting for the rights of others.
"We're living in a very divided world," says Kenther. "We need people who are willing to bring others together… We need problem-solvers, not people who can only point out problems."