Former Orlando police chief Paul Rooney has been hired as Valencia College's new assistant vice president for safety, security and risk management.
Rooney stepped down from his position at Orlando Police Department to accept the Valencia job. Rooney will be replacing Tom Lopez, who is retiring.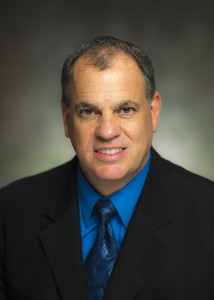 Rooney, who served as Orlando's police chief for three years, earned his bachelor's degree in criminology from the University of South Florida and a master's degree in public administration from Troy State University.  He began working for the Orlando Police Department in 1986 and served  in a number of capacities, including stints overseeing the patrol services team, the SWAT team, emergency response team, crisis negotiation team and internal affairs.
"I've said I'm leaving the best police department in the country to go to the best college in the country and I mean that," said Rooney, who started work on Feb. 24.  One of his goals is to coordinate training events with local police departments on each campus, so that police officers responding to a crisis are familiar with the campus facilities and Valencia's security team.  In addition, he plans to examine communications and the college's alerts system, which is used to communicate with students, faculty and staff during emergencies. He'll also study the current lighting and parking lots on Valencia's campuses.
"At the end of the day," Rooney said, "we want to create the best, safest environment for students, so they can go to class or walk to the parking lots without worry."
A graduate of the Federal Bureau of Investigation's National Academy and the FBI's National Executive Institute, Rooney is also a graduate of Leadership Orlando.