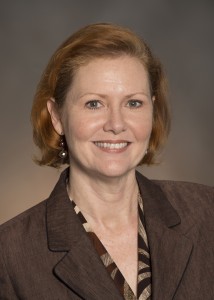 Dr. Susan Ledlow of Arizona State University has been named the vice president for academic affairs and planning at Valencia College.
Prior to her arrival at Valencia, Ledlow served as the curriculum and faculty development specialist for the School of Sustainability and a researcher at the Global Institute of Sustainability at ASU. Before that, she worked at ASU's Center for Learning and Teaching Excellence.
Recognized as an expert in teamwork, group dynamics and cooperative learning, Ledlow has led seminars at Valencia and other colleges around the nation. She has also worked with Valencia's faculty development program for years.
Ledlow, who spent her childhood in Mobile, Ala. and Pensacola, Fla., graduated from Pensacola Junior College. She then transferred to Arizona State University, where she earned a bachelor's degree in anthropology, master's degrees in anthropology and social psychology and her doctorate in social psychology.