Orlando, FL –Valencia College has named Allen Bottorff the college's new assistant vice president of facilities and sustainability.
Bottorff is a 10-year veteran in the field of higher education and has been in the engineering and construction field for nearly 20 years.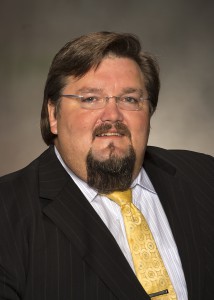 Prior to coming to Valencia College, Bottorff served as the assistant dean of auxiliary services and facilities planning at Indian River State College. Bottorff spent ten years as a professional engineer whose clients included higher education and government entities in South and Central Florida.
Bottorff earned a bachelor's degree in civil engineering from the University of Central Florida, and then received a master's degree in civil engineering from Florida Atlantic University. He has an MBA from Amberton University and a doctorate in higher education leadership and administration from Florida Atlantic University, where he retains a position as associate graduate faculty.
Bottorff serves as an editorial review board member for The Community College Journal of Research and Practice. He is also active in the Association for the Study of Higher Education, the Florida Educational Facilities Planning Association, the Association of Florida Colleges and Kiwanis Club.
He served as founding treasurer for the Southeast Sustainability Group, a non-profit focused on advancing sustainability throughout the southeastern United States.
He is a Florida licensed professional engineer, as well as a Florida licensed building code administrator, Florida fire safety inspector, and national fire safety inspector.