On June 15, 2012, President Obama signed a memo calling for deferred action for certain undocumented young people who came to the U.S. as children and have pursued education or military service here.  The program is called Deferred Action for Childhood Arrivals ("DACA").
Although a dozen states allow undocumented immigrants to qualify for in-state tuition (under the condition that they have lived most of their lives in that state and graduated from high school in that state), the Florida Department of Education considers these students – who were often brought to the United States at a young age — international students.
In Florida, DACA students do not qualify for in-state tuition, based on guidelines issued in February 2013 by the Florida Department of Education's office of legal counsel.
As such, they must pay tuition at rates charged to out-of-state students (which, at Valencia, is more than three times higher than the rate charged to in-state students). DACA students are also ineligible for federal student aid and most scholarships.
In June, Florida International University officials announced that they would begin charging DACA students in-state tuition if they graduated from a Florida high school or have attended college in Florida for at least 12 consecutive months.
At a recent luncheon sponsored by the League of Women Voters of Orange County, Valencia College president Sandy Shugart said the state's leaders need to tackle the issue.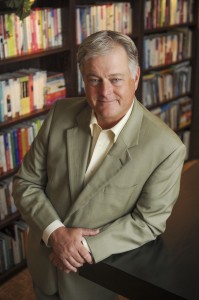 "Something needs to be done to address this problem. These students have grown up in our communities. Some are among the best students in their high schools, yet we are denying them the chance to better themselves and better our communities," Shugart said afterward.
"Asking these students – many of whom come from poor immigrant families – to pay tuition that is more than three times higher than in-state students pay, places a huge financial burden on those who can least afford it. By doing so, we are effectively denying many of these students the chance to go to college  – and we are in danger of establishing a permanent underclass in our communities.
"At Valencia College, we have always believed in the power of education to transform lives and communities. To start, I have instructed my staff to explore every possible way to provide scholarships or grants and find other avenues to assist these students. But I urge our state legislators and our state leaders to re-examine this issue and come up with a solution that does not leave innocent children on the sidelines of higher education."