Valencia College will hold its annual summer staple, the Valencia Dance Summer Repertory Concert, on July 13 and 14.
The program will feature students from Valencia's Associate in Arts in Dance Performance program plus dancers from Valencia's free high school summer dance program, the Valencia Summer Dance Institute. The four-week program culminates in this concert, in which high school dancers work alongside the college's dance majors.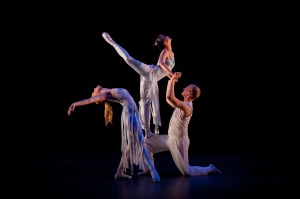 This year, the dancers will perform works choreographed by: Valencia College Artistic Director Lesley Brasseux Rodgers; guest artists Jeanne Travers and John Parks from the University of South Florida; Eric Yow, artistic director of Yow Dance of Orlando; Kevin Veiga, director of dance at Daytona State College; Emily Cordell, Alyssa Marchand and Jessica Smith, Valencia dance alumnae; and current Valencia dance students Forrest Hershey, Robert Kelley and Meaghan Kroll.
The show will be held at 8 p.m. on July 13 and 14 in Valencia's East Campus Performing Arts Center. Doors will open at 7:30 p.m.
Ticket prices are $10 for the general public; $8 for students, faculty/staff, alumni and seniors; $6 for children under 12. For ticket information or to purchase tickets, go to www.valenciacollege.edu/arts or call the box office at 407-582-2900.
Valencia's East Campus is located at 701 N. Econlockhatchee Trail in Orlando.