Kissimmee – To raise scholarship funds for students from Puerto Rico, the Virgin Islands and other Caribbean islands impacted by hurricanes Maria and Irma, Valencia College is organizing a communitywide fundraising event, "Pasitos a Valencia," which will be held on Dec. 7 at the college's Kissimmee campus.
The event, which runs from 6 to 9 p.m., will feature food trucks, music by musical groups Ryo La Voz, Pleneros de la Central, Guataca Sound Machine and DJ Orlando, who are all donating their time and talent to the fundraiser.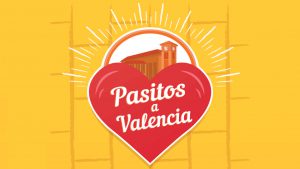 Domino tables will be set up, courtesy of Domino Sam. Two food trucks, Baby Taino's and APP's Wings, Tostones & Burgers, will also be selling food.
Admission is free, but the organizers ask for a donation of $5.
"We knew help was being sent to the islands, but we thought we needed to help those students coming to Valencia College," said Anitza San Miguel, dean of science at Valencia's Osceola Campus. "Some students have left their family behind to continue their dream of achieving their education and seeking opportunities here. We wish to support them here as well."
Valencia's Osceola Campus is located at 1800 Denn John Lane in Kissimmee.
To RSVP for the event, please go to http://tiny.cc/pasitosavalencia
To donate to Valencia's Hurricane Relief Scholarships, please visit: https://donate.valencia.org/pages/donation-forms/student-scholarships