ORLANDO — The Valencia College film production technology program will celebrate the college's filmmaking program with the 21st Annual Film Celebration Feb. 11-13.
The celebration will give movie enthusiasts, as well as current and former students, the chance to watch some of the more than 50 feature films that Valencia College students have worked on with industry professionals since the program was founded in 1989.
The student-run celebration highlights the creativity and work of the next generation of filmmakers, said Valencia film student and celebration director Colleen Cheney. "People get to see what the students, whether they're young or older, can create," Cheney said.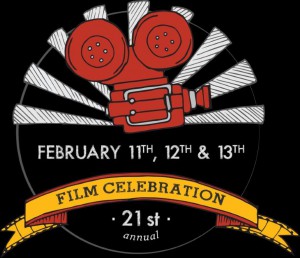 "Valencia College offers students the unique opportunity to collaborate on professional productions," said Eric Fleming, chair of Valencia's film production technology program. "The Film Celebration is also a wonderful chance to honor the work of previous classes and support indie film-making in Central Florida."
The highlight of this year's celebration will be the film "Heartbreak" will be shown at a cast, crew and a few screening. This film is special to Valencia film alumni because it was the last film that the late program chair, Ralph Clemente, directed and produced.
The short films, "Ellie" and "Incentive for the Incentive," were made jointly by the college's film and digital media programs.
All screenings begin at 7 p.m., in the Performing Arts Center on Valencia's East Campus, 701 N. Econlockhatchee Trail, Orlando.
For the public, tickets cost $10 for a Day Pass, $25 for a Celebration Pass (which guarantees admission to all events). For Valencia students, faculty, staff, senior citizens and members of the military, admission is $5 for a Day Pass and $15 for a Celebration Pass.
All proceeds will help Valencia's current film students to produce their own short projects.
For more information and to purchase tickets please visit: http://www.valenciafilmcelebration.com/
The lineup of shorts and features is:
Thursday Feb. 11:
"Ellie" (5 minutes)
To a little girl, a toy is more than just an object; a toy provides a cherished friendship and escape until… she meets a boy.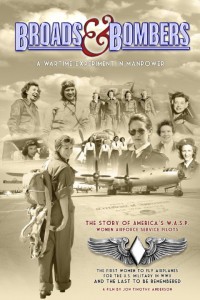 "Incentive for the Incentive" (9 minutes)
The film incentive is not about investment, dollar for dollar. It has a much more far reaching and lasting effect.
Test Screening: "Broads & Bombers, a War Time Experiment in Manpower" (95 minutes)
A feature documentary about the Women AirForce Service Pilots (WASP). These pilots were the first women to fly military planes for the United States in World War II, but their program was cut short. Find out why in this 95-minute documentary. For more information, visit http://www.imdb.com/title/tt2075128/
Friday Feb. 12:
"Present" (20 minutes)
When three people find gifts with an ominous message inside, they must run to find the next clue that might lead to an answer.
"Red Trafficking" (5 minutes)
Amsterdam is known for its red-light district. Sadly, most of the women behind the windows are victims of human trafficking. "Red Trafficking" reveals the issue of human trafficking in the red-light district and how organizations such as "Not for Sale" are trying to get to the root of the problem and help victims build a new life.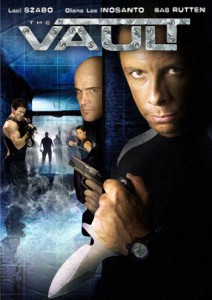 "The Vault" (87 minutes) PG-13
After terrorists take over a museum, a reformed jewel thief must decide if he should help them steal a priceless diamond or if he should save the day.
Saturday Feb. 13:
"The Fight" (7 minutes)
After a terrible mistake, Naomi Winters and Damon Duffy have reached the breaking point in their relationship and they're about to have a fight they may not survive.
"Missy's Musical Misadventure" (20 minutes)
After her wish comes true, Missy learns that turning her mundane world into a film musical would lead to disastrous results.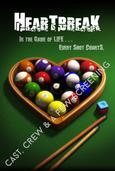 Cast, Crew & a Few Screening of "Heartbreak" (92 minutes)
Harry Platt is a washed-up billiards pro who hustles just enough cash to stay flush with liquor. When Mina Lee, a promising young Korean woman, shows up at his rundown pool hall seeking a mentor, they form a complex bond that redeems them both. Inspired by a true story.