The Valencia College East Campus theater program is accepting plays from Florida playwrights for its annual Florida Playwrights Competition, which has been held annually since 1991.
Scripts must be original, previously unproduced, full-length plays that are at least 90 minutes long. Scripts that have received staged readings may be submitted. Collaborations are eligible, but children's plays, musicals and adaptations are not eligible.
The deadline for entries is Oct. 15, 2012.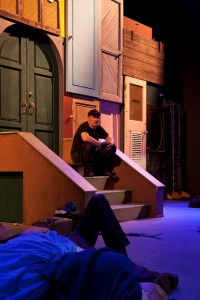 The winning play will be announced in early December and will be staged in April 2013, as part of Valencia's regular theater season. The playwright will be invited to develop and workshop the play, beginning in January. The playwright will also receive a stipend to cover travel and other expenses related to the production.
Valencia requests that playwrights submit their manuscripts by email. Playwrights residing in Florida are invited to send the first 15 pages (of no more than two scripts per person) to Valencia's artistic director, Julia Gagne at jgagne@valenciacollege.edu. For further submission information or a mailing address, call 407-582-2296.